Find your winning idea without feeling overwhelmed or exhausted. Get clear on your ideas so you can harness your best ideas and bin the bad ones without feeling guilty. Then make your ideas bigger, brighter, better.

If you're fed up with feeling exhausted by ideas overwhelm it's time to take action.
The Ideas Code can save you valuable time and effort by helping you reveal - quickly and easily - the right ideas for you. Rich, relevant ideas, super fast - so you can select only the best to take forward.
You'll discover The Ideas Rich Method - a science based process you can use time and again to generate bigger, brighter and bolder ideas.
We'll cover 63 traditional techniques, 15 practical Quick Fire Tools, The Ideas Rich Method plus a further 15 exercises to help you enhance and develop your winning ideas so you're ready to unleash them in the world.
I'll reveal what you should know about ideas, what other courses miss entirely and why you don't need to be a neuroscientist to discover your best ideas in record time.
Action The Ideas Code and you'll discover how to generate a wealth of ideas, on demand. Gain the confidence to "park" ideas which are "not right nows" and concentrate your efforts on one simply show-stopper of an idea. Discover why you should constantly cultivate new ideas but action only a few and reveal the difference between transient thoughts and ideas which shyly circle the back of your head forever hoping you'll notice them.
The right idea can make your brain buzz and your heart sing.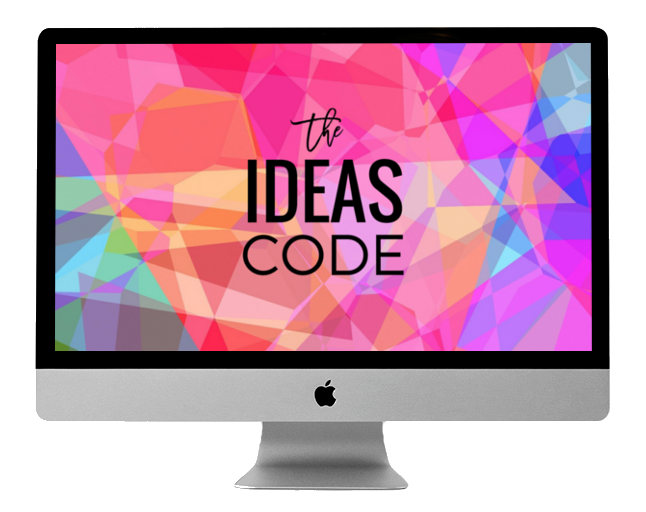 The Ideas Code is a 6 week online course.
It's an uncommon mix of:

You'll have the exact processes you need so you can turn your winning ideas into reality.
You get lifetime access to all the modules, delivered in a unique blend of video, audio, with exercises, checklists, a structured workbook and more. In a nutshell this course gives you structure and creativity. It encourages you to be fearless and connect with energetic, expansive ideas which will move you forward.
There's a full 14 day money-back guarantee if for any reason you decide The Ideas Code isn't right for you. Just let me know within 14 days and I'll personally refund your money back, no problem at all.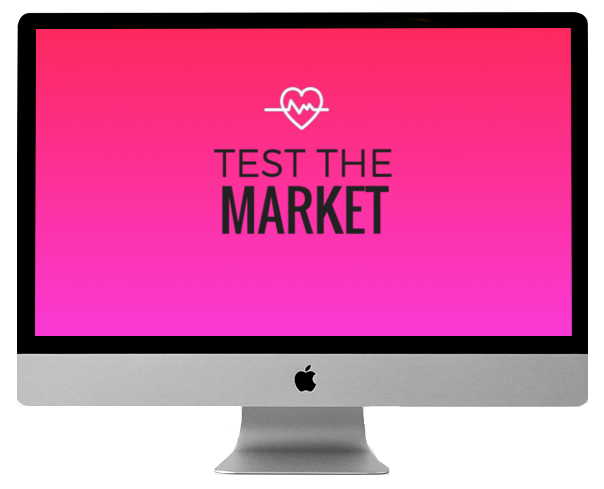 As a bonus to this course you also have access to "Test the Market", an online course which shows you how to quickly and easily validate your business ideas to the online community for under $100 USD, within 14 days whilst creating a list of potential buyers waiting for you to launch your product.
If you're serious about taking action and are ready to reveal, refine and unleash your idea on the world then let's get started!
As soon as The Ideas Code reopens you'll get immediate access to entire programme.
You get:
The Ideas Code - Discover how to set your neural pathways to dynamite and summon a wealth of ideas on demand, picking winning ideas without fear, overwhelm or struggle.
Bonus #1 Access to the private Facebook community for Ideas Aficionados
Bonus #2 A special report revealing "Why Brainstorming Doesn't Work"
Bonus #3 Test the Market - an online course which uses an 9 step formula to test your market for under $100 USD within 14 days whilst creating a list of buyers waiting for you to launch.